The Staff at Fitz's on the Lake would like to Thank You and the Community for the amazing support. However, for the safety of our staff and customers, we have made the difficult decision to close until further notice. Based on Governor Evers Safer at Home Order, effective thru april 24, we prefer to be pro active to this order and limit everyones exposure to the virus. Better safe than sorry. We look forward to potentially opening April 24. We will have weekly updates on our website, facebook and answering machine as to our opening date. Again, we can't thank everyone enough. Be Safe, Be Smart, Be Positive.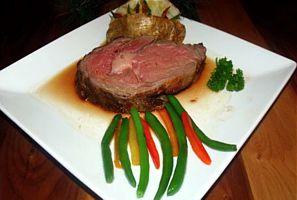 A Variety of Entrées
Download or Print our Menus with Current Pricing:
Or you can see our menu page for all of our fabulous Breakfasts, Lunch and Dinners...
We also have a wide selection of Domestic & Imported Beer, Tap Beer, Wine List and Coolers.