Welcome to Fitz's On The Lake - Along the Shores of Lake Wisconsin
New owners Joe Hyland and Mark Obois Welcome You!
"Lake Wisconsin's Best Restaurant and Sports Bar mid-way Between Lodi and the Merrimac Ferry"
Tradition in the area to enjoy great food with a scenic view of Lake Wisconsin; Fitz's on the Lake doesn't disappoint on either count.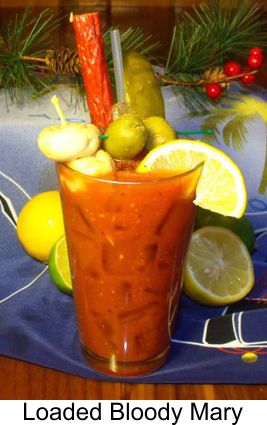 Seasonal Outdoor seating
Boater, Snowmobile, or Float Plane Friendly
Motorcycles Welcome
Boat Landing Area
Convenient Waterfront Gas Pump Access
Salad Bar
Delicious Desserts
Carry Out & To Go Orders
Full Service Bar
Tap Beers
Come Listen to our Accordion Player Mike on Friday Nights
Motel Conveniently Located Across the Street
Fast Friendly Service
Good Food
Good Value
Large Portions
Upcoming Events
---
The Triple Treat Wednesdays & Sundays

---
Lake Wisconsin - A Four Seasons Vacationland
Lake Wisconsin has a lot to offer the vacationer.
It provides excellent fishing, the opportunity to participate in all water and winter sports, and some scenery almost without parallel in the Midwest.
It is also known that this was once one of the favorite hunting and fishing grounds of the Native Americans, and that at various times many villages were located in this area on the banks of the Wisconsin River.
Daily Lunch & Dinner Specials
There's nightly specials, such as Saturday's prime rib au jus or broasted chicken and fish combo on Sundays.
Seniors can find dinner specials for $8.95 and under.
The restaurant also serves breakfast and sandwiches and has a salad bar, all served in a dining room with a Lake Wisconsin view.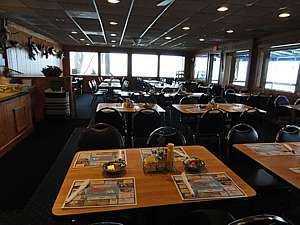 NEW
Express Lunch $6.95
Monday thru Friday - 11a.m. to 1 p.m.
Soup & Salad Bar
3 Hearty Scratch Soups
Award Winning Chili
Warm Bread Sticks